LED screens
Our commercial LED screens use advanced display technology to create stunning displays and seamless video walls in full HD resolution. They are available in 32", 40", 55", 65" and 86″ versions. We also stock digital signage displays, ideal for improving the environmental impact of your event.
Projection screens
We have an extensive stock of tripod screens and Fast-Fold projection screens suitable for portable use, or building into a conference set. They all come with either front or rear projection surface.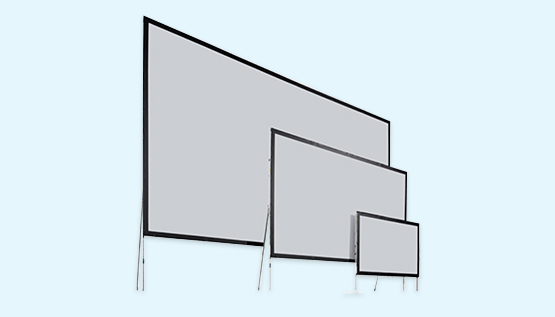 Unicol floor stands
We stock a range of floor stands and trolleys and also have wall mount brackets and flying adaptors available to suit any size of screen.
We'd love to hear from you.
Use our quotation request form to tell us about what you need, and we'll be in touch.