Attending an event virtually, rather than physically, does not have to be a compromise. Our qVirtual online event services provide you with professional virtual events that engage your delegates and help you stand-out from the crowd.
Experience is everything
Many think this is easy, it's really not! Our teams have built the very best solutions for any virtual conference, presentation, awards event or exhibition. It's not a one size fits all, but a range of options that deliver what you really need, really well.
Getting it right
Professional production is standard at Quadrant. For us, thinking about what you are hoping to achieve, what interactive features you may use, and choosing the most suitable delivery platform for your event, is absolutely key.
Our qVirtual Studios
qVirtual is the heart of the Quadrant virtual event production process. Our systems allow us to create professional livestreams for any event, along with our talented production team who'll help you make the most of everything available.
Learn more from a past project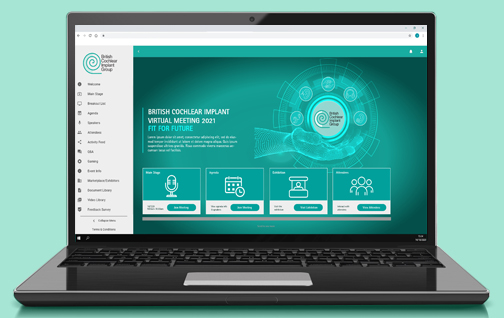 Your patience in dealing with everything, and your commitment to delivering a high quality product was outstanding. I don't think I would have survived the last couple of weeks if I didn't have you guys, so really a huge and heartfelt thank you.
Events Manager, Aesculap Academia
Fantastic job everyone, an incredible event delivered to an excellent standard. We should all be so proud, we have really wowed the industry!
Project Director, Rail Wellbeing Live
We'd love to hear from you.
Contact our team to discuss your live event ideas and let's make it happen.
Talk to the team