Attending an event virtually, rather than physically, does not have to be a compromise. Our qVirtual online event services provide you with professional virtual events that engage your delegates and help you stand-out from the crowd.
Experience is everything
Our virtual event team are dedicated to producing the highest quality online events, webinars and livestreams. Each project has a dedicated team of producers, designers, web developers and technicians to plan, design and execute your event to the highest standards.
Where to start?
The starting point is the same as for any event; what are you hoping to achieve, what is the objective, and what would 'success' look like? From there we will guide you through the production process and help you make the right decisions for your specific project.
Our solution
Our qVirtual Studios enable us to produce the highest quality livestreams and are the heart of all our virtual events, irrespective of which platform you choose for the delivery. Equally important though is the care that goes into the planning, design, and delivery of the event.
Learn more from a past project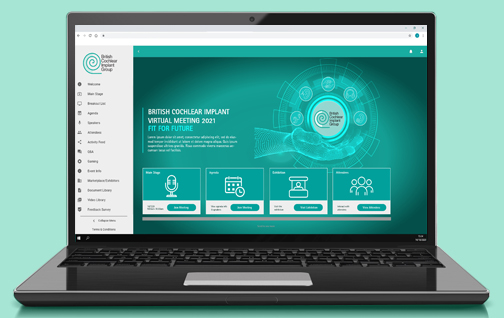 Your patience in dealing with everything, and your commitment to delivering a high quality product was outstanding. I don't think I would have survived the last couple of weeks if I didn't have you guys, so really a huge and heartfelt thank you.
Events Manager, Aesculap Academia
Fantastic job everyone, an incredible event delivered to an excellent standard. We should all be so proud, we have really wowed the industry!
Project Director, Rail Wellbeing Live
We'd love to hear from you.
Contact our team to discuss your live event ideas and let's make it happen.
Talk to the team