---
Content is king!
There are many ways to structure the content of your virtual event, with livestreams, pre-recorded content, speaker & slides, video content, panel discussions, breakout sessions, live Q&A, and quizzes or games. With so many different options, you need what is right for your event and our team are experts in guiding you through this process to design something truly engaging.
What do I need?
One of the first decisions is to decide what platform your delegates will use to access your event. Is this a short webinar style, in which case Teams Live Event or Zoom Webinar may be an ideal budget conscious option or is this a full-scale interactive event ideal for one of our fully featured event apps?
Pre-event planning
Our team offer a range of virtual event production services to ensure everyone has a great experience. As the big day draws closer nothing is left to chance, and our service includes a pre-event technical check with every speaker as a minimum, and full rehearsals whenever possible for you and your contributors.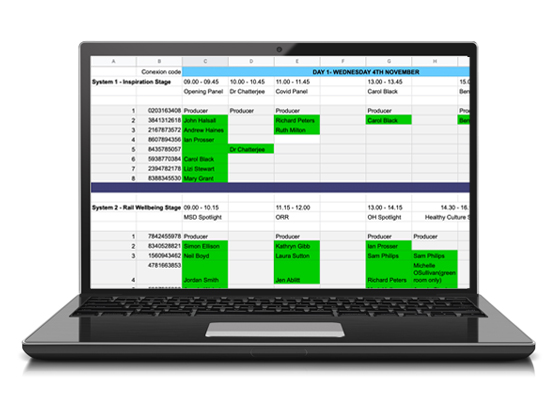 We'd love to hear from you.
Contact our team to discuss your next project and let's make it happen.
Talk to the team